MotorCity BMW CCA Grattan HPDE; Sept. 17-19, 2021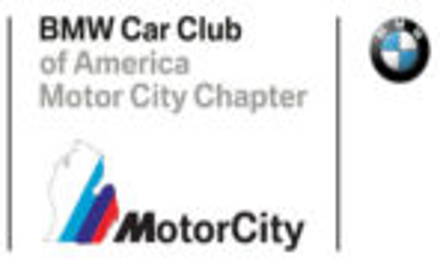 BMW CCA - Motor City Chapter
Friday, Sep 17 — Sunday, Sep 19, 2021
Grattan Raceway
,
Belding

,

MI
Registration closed September 13, 2021 8:00 PM at 2021-09-13T17:00:00-0700 Registration ends September 13, 2021 8:00 PM at 2021-09-13T17:00:00-0700 Registration opens February 15, 2021 7:00 AM at 2021-02-15T04:00:00-0800 Registration runs from February 15, 2021 7:00 AM to September 13, 2021 8:00 PM
Welcome to the Motor City Chapter BMWCCA!
It's time for our flagship high-performance driver's education (HPDE) weekend at Grattan Raceway. This is your chance to explore and hone your driving abilities on one of the most entertaining courses in America. Grattan's 2.0 miles of exciting and challenging corners (including a 160 degree hairpin and a downhill reverse camber turn) make it one of the best around. A recent track resurfacing only further enhances the experience.
All drivers—young and not so young; novice, intermediate, and advanced—are welcome.
This year, the event will be held the weekend of September 17-19, 2021. Approved advanced students and instructors are also invited to drive on Friday, September 17.
*You must contact our chief instructor, Ken Rutyna, prior to sign up for Friday if you are a SOLO/Advanced Student and have not been pre-approve for Solo driving.
Motor City BMWCCA prides itself on offering some of the best instruction in HPDE. No matter your driving level, we will help you improve!
Click "Continue" below to start your registration now!
- - - - - - - - - - - - - - - - - - - - - - - - - - - - - - - - - - - - - - - -
Fast Facts
Location. Grattan Raceway in Belding, MI. About 30 minutes northeast of Grand Rapids

Event Type. High Performance Drivers Education (HPDE). This is a non-timed, non-competitive driving event. Participants safely learn and develop (a) high performance driving techniques, (b) the driving lines at Grattan, and (c) situational awareness through on-track experiences.
Driving Groups. Participants will be organized into one of four driving groups (Beginner, Intermediate, Advanced, Solo) based on experience. To comply with BMW CCA's current guidance prohibiting in-car instruction, the beginner and intermediate groups will be lead-follow; the Advanced and Solo groups will be run without in-car instruction (although before- and after-session coaching will be available). Passing rules are more lenient for more experienced students, including open passing with a point-by for the Advanced and Solo driving groups. Our goal is to foster a safe and invigorating environment for everyone!
Host hotel. We've designated the Holiday Inn Express & Suites in Cedar Springs (14190 White Creek Ave NE, Cedar Springs, MI 49319) as our host hotel. They've reserved a limited number of rooms for us at discounted rates, and members calling for rooms in our block will also receive a gift at check-in. To reserve a room in the block, you must call the hotel directly at (616) 696-0450 and ask for a room in the Motor City BMW block.
Camping. We plan to have camping available at the track on Friday and Saturday night.
Volunteer Options Folks wishing to volunteer may now sign up via the event registration page.
Additional Information. You can find more detail about our driving schools in general at our website on the page About Our Drivers Schools under the heading "Our Events."
What's Next: Click "Continue" to begin your registration!